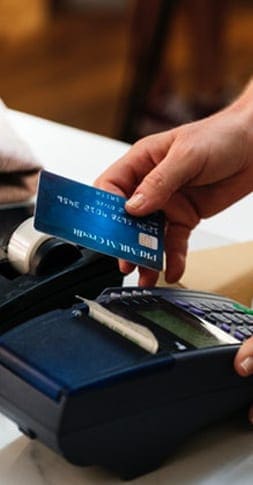 We offer the credit card that REWARDS you!
Get maximum benefits with the Unity of Eatonville FCU MasterCard® with "Platinum Rewards":
25-Day Grace Period on Purchases
No Annual Fees
No Hidden Charges
Low Minimum Payments
Convenience of Cash Advances through ATMs World Wide
Emergency Card Replacement
Balance Transfer Opportunities
Share-Secured MasterCard® Available
Use this as a credit building tool to get you on the right track! Call us or apply online today.
CREDIT CARD INTEREST RATES & CHARGES
*Current rates & charges subject to change. Please always contact the credit union for the most up-to-date information.
CREDIT CARD FAQ's:
Where can I mail my payment? The address will be included on your statement. If you pay this bill through online bill payment, you also use the same mailing address: Card Services, P.O. Box 2711, Omaha, NE 68103-2711.
What is the website address to make payments online? If you have an account with Unity of Eatonville FCU, you will have single sign-on access to make payments through Virtual Branch.
CONTACT US
Phone: (407) 637-5657
Mailing Address
P.O. Box 948022
Maitland, FL 32794-8011
Physical Address
323 E. Kennedy Blvd. STE G
Eatonville, FL 32751
Routing Number: 063193022
Branch Hours
Sunday: 10 a.m. – 2 p.m.
Monday: 9 a.m. – 4 p.m.
Tuesday: 9 a.m. – 4 p.m.
Wednesday: CLOSED
Thursday: 9 a.m. – 4 p.m.
Friday: 9 a.m. – 4:30 p.m.
Saturday: CLOSED
Supervisory Committee
P.O. Box 947536
Maitland, FL 32794