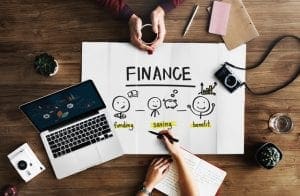 Money Thoughts
What was the very first financial decision you ever made? Think about it.
Was it back when you got your first job? Or maybe even further back when your annual income consisted of weekly allowance and tooth fairy money?
Whenever you started making money in life, you also started on a path of making financial decisions. Probably one of the first decisions you had to make was WHERE to keep your money. Some of us stashed it under our pillows, put in jars, or maybe even buried it in the backyard. As it turns out, most of these hiding places were not as safe as we might have hoped!
Most of us agree that opening a bank account is the best solution, but in order to do that you first need to choose a financial institution—and so the choice becomes "bank or credit union?"
Banks and credit unions may offer essentially the same products and services, but there are huge differences in the way they operate. Despite this fact, many people put more thought into building their Netflix queue than they do choosing their financial institution. We are here to help fill in the gaps and show you how the differences can affect your dollars. Whether you're just starting out or rethinking your current financial setup, here is what you need to know:
The main difference between banks and credit unions is in their structure. Banks are for profit, while credit unions are member-owned, not-for-profit financial cooperatives. Banks have numerous expenses that credit unions simply don't have. Banks have to pay their shareholders, their private investors, and even their board of directors. Credit union boards are typically volunteers elected by credit union members at its Annual Members' Meeting. Banks are set up in a way to allow only a select group of people to make money off of your banking activity.
Credit unions, on the other hand, are set up in a way that allows all of its members to benefit from its profits. Once its operating costs are covered and reserves are set aside, the profits are distributed back to members in the form of lower fees, free or discounted financial products and services, lower interest rates on loans, and higher interest rates on savings and deposit accounts. Credit unions in the United States are also exempt from federal and state income taxes which translates to even more profit that comes back to members.
Credit unions sound pretty great, right? You might be wondering why some people choose banks over credit unions, even though credit unions consistently and collectively outperform banks when it comes to deposit rates, loan rates, and service. One simple answer is that banks are bigger, and some people believe bigger is better. A better approach is to find out what your banking priorities are and there are many factors to consider.
At the end of the day, choosing a financial institution is a personal decision with a huge influence on how you manage your money and your time. If you take some time to ask questions and compare services, you'll find the best home for your finances. At Financial Institution Name Here, we are confident we can become your most trusted financial home and partner. We have been here for our members since 1947 and want to help you meet your financial goals!
CONTACT US
Phone: (407) 637-5657
Mailing Address
P.O. Box 948022
Maitland, FL 32794-8011
Physical Address
323 E. Kennedy Blvd. STE G
Eatonville, FL 32751
Routing Number: 063193022
Branch Hours
Sunday: 10 a.m. – 2 p.m.
Monday: 9 a.m. – 4 p.m.
Tuesday: 9 a.m. – 4 p.m.
Wednesday: CLOSED
Thursday: 9 a.m. – 4 p.m.
Friday: 9 a.m. – 4:30 p.m.
Saturday: CLOSED
Supervisory Committee
P.O. Box 947536
Maitland, FL 32794