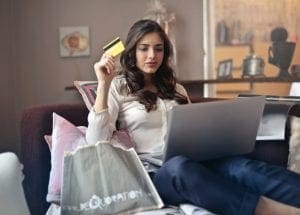 We understand. Life happens.
And sometimes that means your credit score might need a little help. We want to help you get on the road to financial success and a credit building loan is one of the best ways to build or establish credit.
Nearly a third of Americans have a credit score lower than 601. Our Credit Builder Loan is designed to help members with no credit, little credit, or challenged credit. The program focuses on building or rebuilding your credit score. By improving your credit score, you're more likely to get better interest rates on loans and save a lot of money in the process.
HOW IT WORKS
The money you borrow from Unity of Eatonville FCU is put into a Savings Account on your behalf and held as collateral. The loan is then repaid on a monthly basis at a favorable fixed interest rate. When your loan is completely paid off, the money you initially borrowed is released to you. So in the long run, you will have saved up a nice chunk of money, and, by making regular loan payments on time, you will have established credit or potentially improved your credit score!
DETAILS
Minimum Loan Amount: $500
Maximum Loan Amount: $1,000
Loan Term: 12 months
Fixed 16% APR*
Payment history reported to credit bureaus
*APR = Annual Percentage Rate.
Please note, this product is not designed to fix derogatory credit. Please take steps to dispute and fix derogatory trade lines on your credit report to receive the maximum benefit from this product. Please speak with a loan representative for more details today!
CONTACT US
Phone: (407) 637-5657
Mailing Address
P.O. Box 948022
Maitland, FL 32794-8011
Physical Address
323 E. Kennedy Blvd. STE G
Eatonville, FL 32751
Routing Number: 063193022
Branch Hours
Sunday: 10 a.m. – 2 p.m.
Monday: 9 a.m. – 4 p.m.
Tuesday: 9 a.m. – 4 p.m.
Wednesday: CLOSED
Thursday: 9 a.m. – 4 p.m.
Friday: 9 a.m. – 4:30 p.m.
Saturday: CLOSED
Supervisory Committee
P.O. Box 947536
Maitland, FL 32794